Couples Tantra Retreat in the Blue Mountains
... strengthen your connection, heighten your intimacy, deepen your love.
Are you romantic adventurers on a quest for spiritual, sexual and relationship growth?
Then join me, Jacqueline Hellyer, at my LoveLife Couples Retreat, now in its eleventh year! This unforgettable weekend getaway at Parklands Country Retreat in the Blue Mountains, is just over an hour west of Sydney.
Leave the cares of the world behind and immerse yourselves in your 'couple bubble', as I lead you on a wonderful journey into Conscious Relating and Sacred Sexuality.

I bring together empowering practices and understanding from a wide range of sources, from modern scientific knowledge and therapeutic practices to ancient Tantric and Taoist wisdom, to create an experience for the two of you that will have you connecting more deeply and opening up more fully than ever before.
Next Retreat
22-24 July
BOOK SOON
- places limited!
What You'll Do at the LoveLife Couples Retreat
Friday:
11am-1pm: Introduction
3-5pm: Conscious Relating
7-9pm: Touch



Saturday:




10am-12pm: Connection




3-6pm:

Sacred Sexuality




7-9pm: Fine Dining at Wintergarden



Sunday:


10am-12-pm: Taking it home




1-3pm: Consolidation & Closing
The workshop times are focused completely on you as a couple. There are no group activities.

You will learn:
How to have a conscious relationship.
How to keep your 'Couple Bubble' strong.
How to experience mindful, bodyful, soulful loving.
The Tantric concepts related to sexuality, their scientific basis, and why it's relevant for modern lovers.
The seven elements that underlie a great love life
How to talk about sex and intimacy, including how to ask for what you want.
How to co-create wonderful experiences.
How to explore the ecstasy of the 'valleys' as well as the intensity of the 'peaks' of sex.
Ways to pleasure each other for heightened erotic arousal.
An approach to love-making that is endlessly creative and satisfying all life long!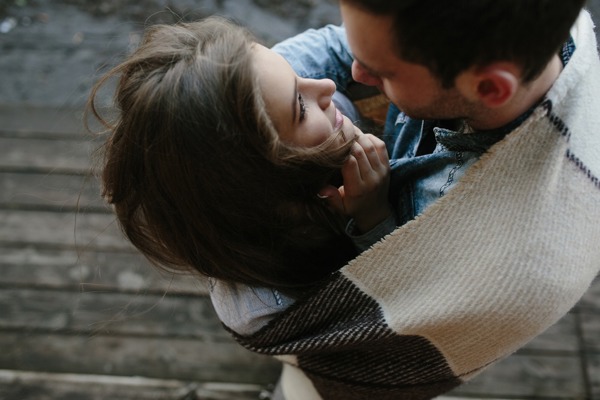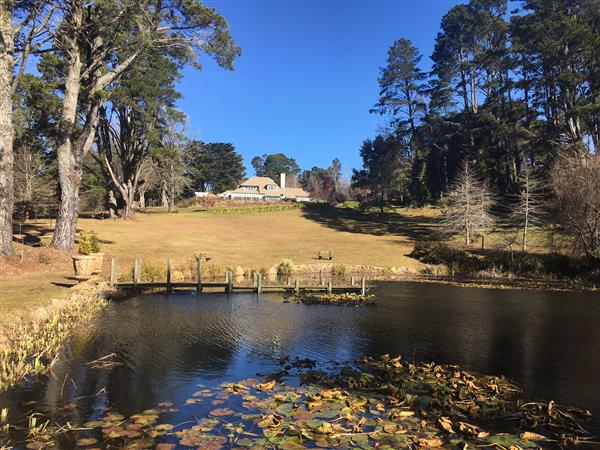 Please be assured that as with all my workshops,
this Couples Retreat is
completely classy and sleaze-free
, with no need for self-disclosure and no nudity or sexual interaction. That's the homework!

Read more about the benefits of attending this Couples Retreat
here.
Please note that this Retreat is designed for couples who are in a good space and want to get even better. If your relationship is deeply troubled, please have private sessions with me first, in person or online.

How to Get There


"What a wonderful experience it was for us, we learned so much! The retreat was a great mix of conceptual / theory sessions and practical ones on a range of topics that all hit the spot for us as a couple. The sessions helped us really look at our relationship holistically. We had the opportunity to put into practice right away what we learned in a relaxed and beautiful setting, as well as having really practical ideas that we have taken home with us and are building into our daily life. There was a great sense of fun and discovery and I think there were many light bulb moments for everyone over the three days.

The weekend moved at a great pace too – it didn't seem like 'work' at all, it really felt like a relaxing and luxurious weekend away for us as a couple, as much as an opportunity to learn, to rediscover, to reconnect. The size of the retreat seemed just right, and we could choose to socialise as much or as little with the other participants in a very comfortable and natural way.

I have already recommended the retreat to friends and would say if you are considering doing it – take the leap and jump in, you won't regret it!"JS&BS

*******

"Jacqueline, thank-you for such an incredible weekend. We would like to say a massive thank you again. You are an incredibly authentic teacher, it's just so refreshing.

We really don't have any negative feedback. The weekend was just sobeautiful and what a lovely bunch of people. It was real, raw and very authentic and I loved how we could all be so vulnerable. So you reallycreated that space for each of us to feel safe to share in that way. You're so passionate about what you do, it really shines through."CB&DR

*******

"We traveled to Australia from the United States with the main purpose to attend Jacqueline's Blue Mountains retreat for our anniversary. Although we arrived with some uncertainty of what to expect, we left more than satisfied with the entire phenomenal experience, refreshed in our relationship, and inspired to continue to learn from Jacqueline!

Our nerves were promptly calmed with the way Jacqueline presents, the staff were welcoming, the facilities were gorgeous, the food was amazing, and the atmosphere was perfect to do some self and shared growth. It was more than worth traveling across the world to meet Jacqueline and participate in her retreat! We just wish we had found her sooner, and that there was a Jacqueline in the United States so we could continue to see her (not because we feel we need help, but more to keep the goodness flowing)!

Jacqueline is positively reinforcing relationships with vital tools to not only change their relationship/s and lives, but also everyone around them! Thank you for sharing some TLC from the bottom of our hearts Jacqueline, we will see you at one of your Bali retreats in the future!"BD&TD

*******


Hear from the participants themselves!

Jacqueline - We wanted to give you feedback on what was an amazing weekend. We both feel it was THE BEST investment we have ever made as a couple. We had so much fun on the weekend, but that is just a fraction of the value we got from attending. We learned tools that will serve us for the rest of our lives, tools that will not only allow us to derive so much pleasure out of life but also bring us closer together as a couple.

We were hoping it would allow us to derive more enjoyment out of our sex lives. These expectations have already been exceeded, and with so much more enjoyment and fun yet to explore we know it will only get better. We were also hoping this would bring us closer together as a couple, and again these expectations were exceeded. What we did not expect was to be given tools that would bring us closer together as a couple in all aspects of our lives. A truly incredible surprise!

The mix of spiritual and science suited us perfectly. The comparison of chakras to neural plexi was an inspired interpretation that puts things in ways that allows people from any kind of background to understand the concepts.

You have an amazing gift at putting people at ease, explaining things so easily and providing a safe environment to allow us to share. It's very inspiring.

All the best, JS&LS
*******
My partner and I just got back from a fantastic couples tantra retreat in the Blue Mountains with the extremely talented Jacqueline Hellyer.It was FANTASTIC!!!

I absolutely loved her grounded approach, her sense of humour andrealness, no prescriptive, one size fits all approach, just REAL talkand providing an incredibly safe space to deeply connect with each other.

It was really interesting to take a deep dive on where humans are at in general sexually, how it has been such a taboo topic for so long and how this hasn't served us at all. There's not much quality education andinstruction on what makes incredible, loving, safe, conscious,pleasurable, and consensual and CONTINUED consensual sex.

We learnt how to really communicate and feel safe to shareour most vulnerable parts of ourselves with each other but also how tobring up challenges in a way that they can actually be calmly resolvedand how to ask for what we really want.How to sink intoourselves and hold ourselves.. and ownership and responsibility forourselves so we can show up and sync in with our partners in the "couplebubble".

We did beautiful activities like:
How to REALLY hold someone. Not drag them down or throw yourselves on them, but lovingly embrace them while holding your own energy.
How to actively listen to what your partner is saying. Listening to understand, not to go on the defense or the attack.
Learning how to keep things interesting even when you have been together for a long time and the original passion and sex drive may no longer be there.
Really paying attention to and acknowledging each other.
It was beautiful doing some of the touch and massage exercises.
How to really enjoyand be with each other. It starts with that feeling of safety and connectedness.
How to explore fun new things you might not have considered trying, but to make it safe, fun and something not to be ashamed of talking about or trying with each other.

Thank you for taking us on such a divine journey in such a beautiful setting. You are an incredibly skilled facilitator and it is clear the passion you have for making a real impact and changing the future of sex, intimacy and really meaningful and long-term connection.
J&S


I look forward to sharing this gorgeous experience with you!



PS I recommend you also check out my five-dayCouples Bali Retreats!