The space where sex, science and spirituality meet
Published Saturday, September 20, 2014
Shibari - the Art of Japanese Bondage has a long history. What is it exactly, what is its appeal to modern Westerners, why are we discussing it on the Tantric Lounge, why are there photos of Jacqueline being tied up and why is she having trouble speaking?
Shibari is Tantric in essence - it's about deep connection, sensuality, beauty and poetry. Today we talk to Hebari, head teacher at the Rope Dojo in Sydney's inner suburbs and curator of the Sydney Rope Festival. Listen and look at photos as he ties Jacqueline up during this episode...
Guest Info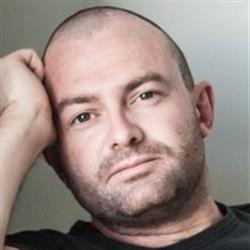 David (known as Hebari) has practiced Shibari for 16 years, travelling to Japan regularly to study with his mentors. He has performed and taught workshops all over the world. David began the Sydney Rope Dojo in 2011 where people can come and take classes weekly. The focus of the Dojo is to enable people connect with their partners with a heavy focus on teaching safe practices.

Photos of Hebari tying up Jacqueline on the show:
Download Audio: All Tied Up in the Japanese Art of Bondage
Testimonials