Sex advice, sex tips and relationship advice
Published Monday, March 04, 2013
Download Audio: The Cup of Tea Approach to Sexual Self-Coaching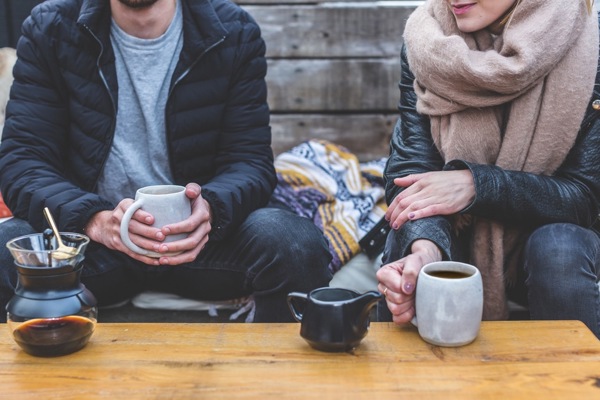 The good old-fashioned cuppa. What a wonderful space it creates for sharing and openness. People have been bonding over cups of tea for millennia.

A cup of tea gives you a timeframe, something warm to hold, and a shared activity which creates your own 'cone of silence' in which to talk and share.

That's exactly the kind of space you need regularly in your relationship. A space where the two of you can relax and just 'be' together, with no agenda, no external pressures, just you and me, having a chat over a cup of tea.
In that space you can open your hearts to each other. You can express your thoughts and ideas, feelings and emotions, and you can hear what your partner has to say.

It's a slow space, a gentle space, hopefully a judgement-free space. You can talk about nothing much at all, or you can talk about more deep and meaningful issues.

You can share the small positives and negatives of the day; you can share the small kindnesses and the small neglects from your partner (remembering the 4:1 rule that communication in a healthy relationship has four positives to one negative); you can share the things that make you go 'mmm' and the things that make you go 'ngh'.

Importantly, you can remember that it's this space, this 'you-and-me' space that attracted you so much in the early days, and so it's creating this space in an on-going way that will keep you connected.

It's over the cup of tea that you can look at your partner and say: "Yes, I remember you…I like you…mmm…"
Testimonials