The space where sex, science and spirituality meet
Published Friday, August 08, 2014
What is the future of sex? Join me and co-presenter Xavier as we talk with futurist, Ross Dawson. Teledildonics, Virtual Sex, Quasi-holographics, are just a few of the technological innovations that could transform our sex lives. Fascinating stuff, but where does love, connection, spirituality fit in with all this techno-sex. Tune in for what is bound to be a fascinating conversation with a Futurist Sex Geek!
Guest Sex Geek Info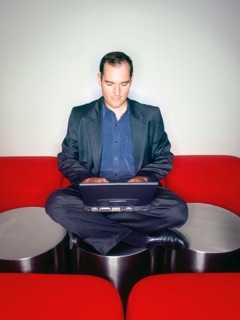 Ross Dawson is globally recognised as a leading futurist, keynote speaker, entrepreneur and authority on business strategy. Strong demand sees Ross speak frequently at major conferences and internal business events around the world.

He is the best-selling author of books including the prescient Living Networks, which foresaw the social networking revolution, as well as Trends in the Living Networks, ranked as one of the top business blogs in the world.

Ross's frequent media appearances include CNN, Bloomberg TV, ABC TV, SkyNews, Today and Sunrise, Washington Post and many others.
Download Audio: The Future of Sex
Testimonials