Sex advice, sex tips and relationship advice
Published Sunday, May 16, 2021
Download Audio: #319: The Benefits of a Great Love Life Part 3: Sexual Transformation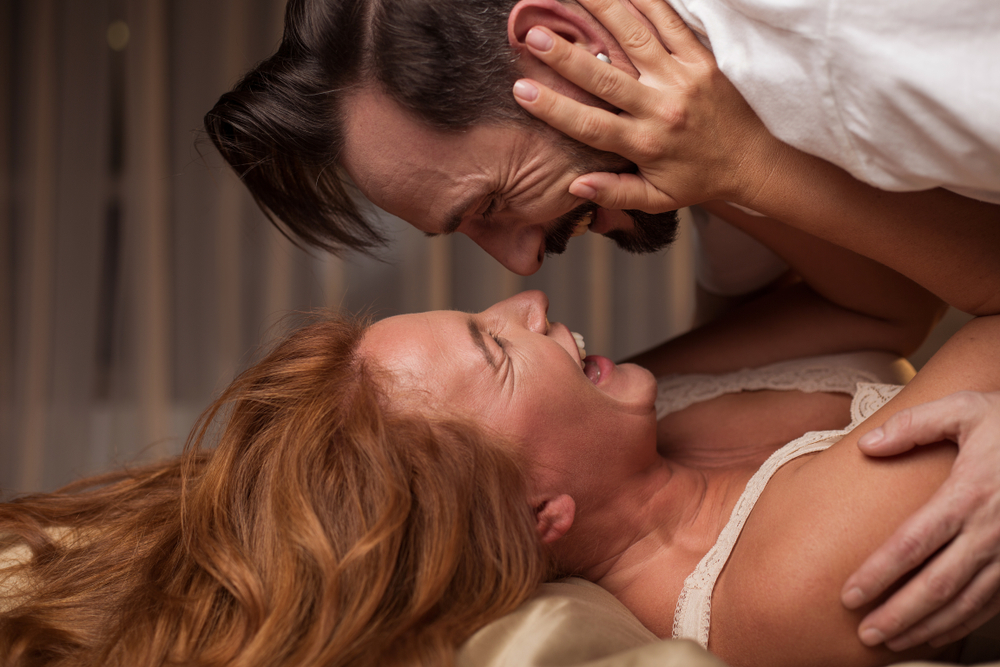 "The erotic connectivity between an individual and their consort offers methods by which the transcendent or transpersonal dimensions of being-in-the-world may be cultivated." Barratt
This is the last of a three-part series outlining the results of my research into the benefits of a great love life. The previous two articles covered personal and relational transformation and now we'll look at sexual transformation.
The participants in the study definitely found personal and relational transformation through their sexual relating. But what is this sexual relating? Originally, I recruited the six couples who participated in my research by asking for couples who resonated with the description of 'optimal sexuality' defined by other researchers (Kleinplatz and Menard) and their eight criteria of: being present, extraordinary communication, intense emotional connection, erotic intimacy, interpersonal risk-taking, authenticity, vulnerability, and transcendence. All the participants related strongly to those eight themes, and also highlighted some more – ones which are less to do with their experience of the sex act, more on how the couples engage with their sexuality. Let's at look at some of them:
Safety is sexy.
The participants have an extraordinary ability to accept the other, to listen and hear, even when the subject is challenging. By being able to discuss their desires and fears they create a safety which allows for expression and exploration. For example, on reflecting on the period of change when they started opening up about their desires, one researcher said: "That ignited a real powerful erotic charge". Another participant described their bed as "the safest place in the world".
Breadth and depth.
The participants had all explored a range of sexual experiences: playful, sensual, loving, kinky, energetic, physical, depending on their eroticism. They had also discovered a greater depth of intimacy and connection, with all feeling that depth is primary. For example, the couples who have done swinging said that as exciting as the swinging is, the depth of the connection when they make love together afterwards is particularly deep and profound.
Some were finding that the breadth of sexual experience has lost its appeal in favour of depth. One male participant went so far to say that he no longer has any sexual fantasies, he only wants to explore depth. Another couple said that they had started with breadth, which they thought was great, but in the last couple of years have discovered a depth that far exceeds the titillation and excitement of the breadth.
Having said that, the two couples with young adult children coming and going found that it is interfering with their ability to engage in fantasy play and are definitely missing it! It adds a spice to their sex life that enhances the depth.
Sex permeates life.
Sex is not something they do and then get back to life. Sex follows them into life, or at least, the vibrancy, the joy, the connection flows into life. Sex is less an 'act' and more a creative expression of energy, love and/or desire, that constantly flows between them. I could feel it sitting and observing them, they can feel it when they are apart.
Non-linear approach.
This sense of sex as an energy that flows through life also flows through a sexual encounter. The participants tended to experience sexual encounters in a non-linear way. The encounter emerges from the couples coming together and sinking into the experience. There are no 'key performance indicators' (KPIs) around what has to occur. There isn't a linear step-by-step expectation of what should or will happen. There is no 'green light' at the 'start' that means they can't finish until the 'end', when the man ejaculates. Instead, it is a moment-by-moment co-creation which unfolds through the awareness of self and other and the ability to communicate about intimacy while being intimate, whether verbally or bodily. In this way the encounter could be as simple as a conversation or a kiss, or could be hours of varied love-making, with or without conventional orgasms.
Pleasure-focus.
The focus is pleasure, not orgasm, nor any other KPI. Even the concept of orgasm is different from the standard peak orgasm. The pleasure is not a chasing after brief moments of orgasm, rather there are heightened states of arousal, waves of orgasmic pleasure, whole body sensations and movements, often multiple and varied orgasmic experiences. All but one of the participants felt energy moving through them and between them at times of deep sexual connection. They find that the bliss that follows a sexual encounter, is not a drained empty feeling, but a state that carries joy through into the rest of life.
Clearly, as these six couples in my research study have found, as have so many of my clients and retreat participants - there is a lot to be gained from creating a great love life together!
Testimonials