Sex advice, sex tips and relationship advice
Published Tuesday, September 03, 2013
Download Audio: The Tantric Lounge Radio Show - Talking Sex, Science and Spirituality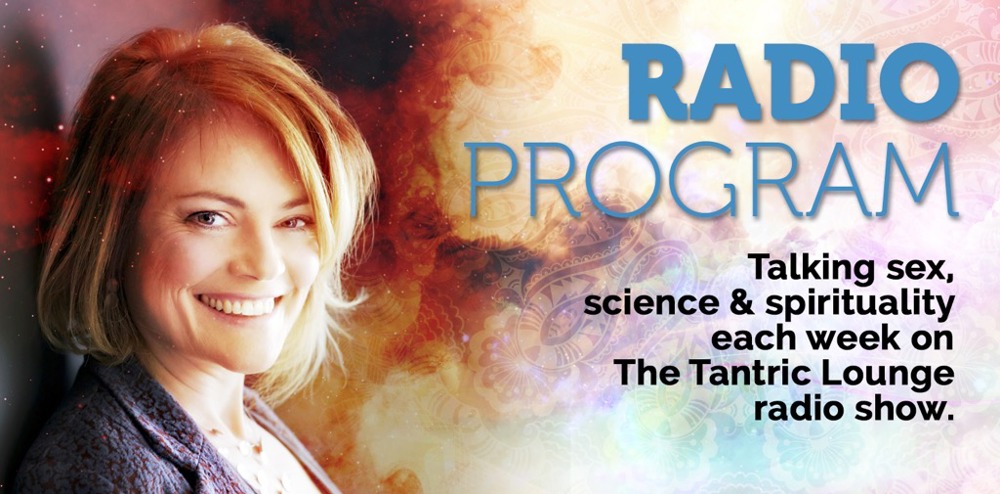 It starts this week!! Yes, the launch program of my new radio show, The Tantric Lounge, on Voice America's Empowerment Channel, is this Friday!

Here's the blurb:

Join me, renowned sex educator, therapist and coach, on the Tantric Lounge and discover the missing link to complete empowerment: your sexuality!
The Tantric Lounge is a space where sex is an art and sex is a science. It's where sex, science and spirituality meet, and everything in between.

In the Tantric Lounge you'll explore the third wave of sexuality: beyond shame, beyond sleaze, heading towards true understanding and liberation. It's sex for the seeker, for the explorer, for the thinker.

I present sex like no one else, it's fascinating, funny and above all inspiring. Tune in to my wisdom and entertaining conversations with engaging guests from the leading edge of sexuality, as we discuss everything to do with sex, love and intimacy.

Discover your sexual potential, become truly empowered and get more out of your sex life than you ever imagined! The Tantric Lounge, Thursdays at 5 PM American Pacific Time, Fridays at 10AM Australian Eastern Time, on the VoiceAmerica Empowerment Channel.

Go to www.voiceamerica.com/show/2234/the-tantric-lounge.

So please join me either live or listen to the podcasts!

See you down on the Tantric Lounge...
Testimonials