Sex advice, sex tips and relationship advice
Published Saturday, November 17, 2018
Download Audio: Gigglegasms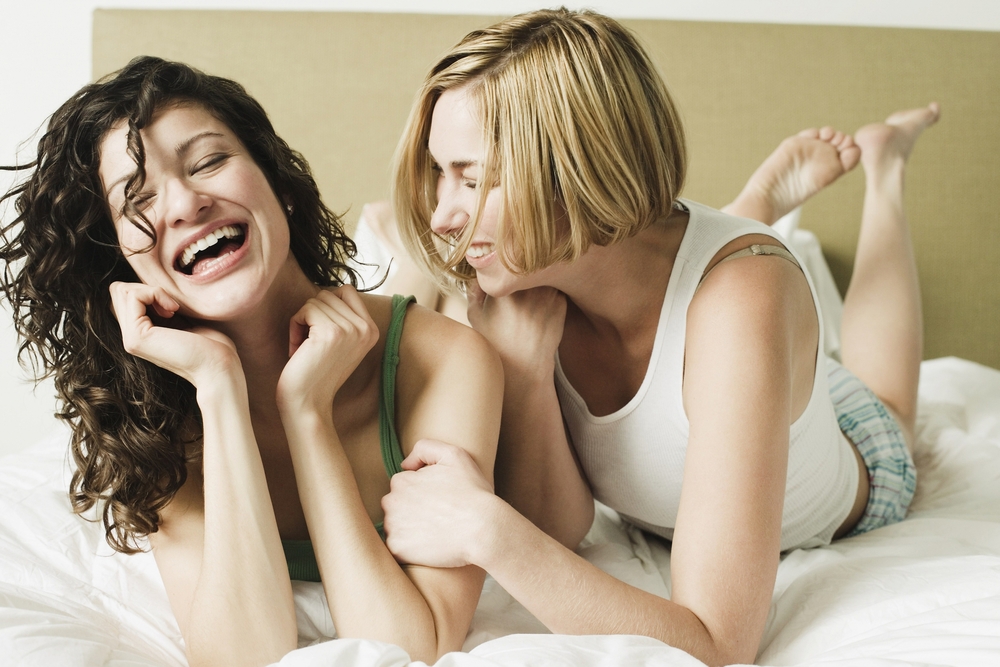 Have you ever had a gigglegasm?

Do you even know what a gigglegasm is?
If you take sex too seriously, if you aren't comfortable with letting yourself go, then you probably haven't.

A gigglegasm is when an orgasm turns into uncontrolled laughing. It's a wonderful thing.

As you know, I'm constantly going on about how sex is playtime for adults, that it's too important to be taken seriously, that the best sex happens when you lighten up and play. An outcome of that approach is that you can start laughing and find it hard to stop. Great stuff!

Personally, I find gigglegasms generally happens at the end of a long love-making session when feeling high and completely spent at the same time.

One thing known to help keep people young, vital and happy (other than sex) is laughter. So when you get a gigglegasm going you get the best of both worlds – sex AND laughter.

You can have intense orgasms from sexual intensity, you can have blissed out orgasms from sexual sensuality and you can have gigglegasms from just letting go and having fun - which, by the way, can include the intense and the blissful too.

Hee hee hee.

Haa haa haa.

Ho ho ho!
Testimonials