Sex advice, sex tips and relationship advice
Published Sunday, November 12, 2023
Download Audio: Great Sex Is Rarely Spontaneous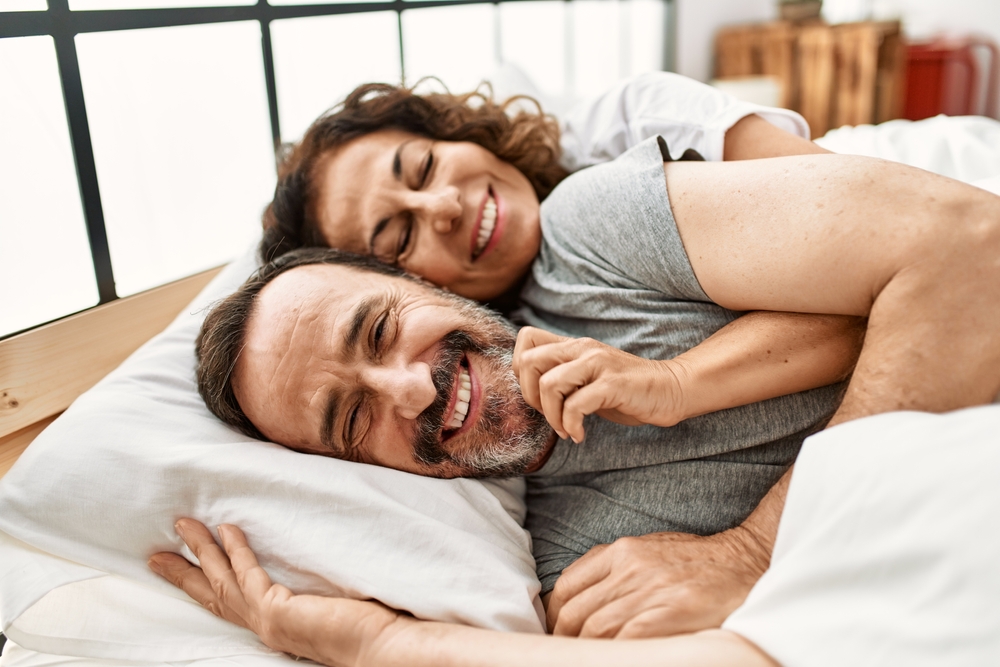 The best sex is rarely spontaneous. Or if it is, it's because the conditions were right for it be 'spontaneous'.
People often complain to me that their sex isn't spontaneous. As though that's a bad thing. They often reminisce about the early days when sex was so easy and apparently 'spontaneous'. But, I challenge them, was it really spontaneous? I point out that back then sex was anything but spontaneous: there were days of anticipation, thinking about your new love interest, you'd spend time preparing to meet, looking good. Then when you met, you'd be doing interesting things, you were fascinated in each other, you'd spend hours talking or dancing or having fun. So, by the time you got home you couldn't wait to rip your clothes off….
That wasn't spontaneous. There were days and hours of looking forward to, thinking about, engaging with, before you got sexual.
Then time passes and people move in together, and all of life comes into the relationship: work, logistics, kids, finances, etc., etc. They work all day, deal with life matters, maybe sit in front of a screen for an hour or more… then collapse into bed exhausted, totally spent… and think they should suddenly turn into some ravenous sex fiend and have spontaneous sex!
No. It wasn't spontaneous at the beginning. It was good because the conditions were right. Like anything else good in life. Think about it – how often has an experience been spontaneously good? Occasionally perhaps, but not regularly. You want to catch up with friends, go to a show, play some sport, have a holiday, cook a good meal – it all takes planning, making space in your life, making sure you have in place the elements that make it good. If you want a good meal you have to make sure your kitchen is stocked with the right ingredients, you need the time and energy to cook, and have the knowledge and skills to cook well. If you have all of those, then yes, you can spontaneously cook a good meal.
So, if you want to 'spontaneously' have good sex, you can if you've set up your life to enable sex to happen easily. That means you need to:
create the time and space in your life
not be too tired
not be too distracted
be feeling connected with your partner
be in a relaxed, appealing environment
pace the approach and interaction so that you both become aroused, don't rush it
know what each other likes and needs in general
be able to communicate what you want and need in the moment
not have expectations that cause pressure and anxiety
enjoy the pleasure of connection and co-create a lovely experience moment by moment
Have all that happening, and you'll live in what I call the 'simmer zone', where you're feeling loved-up, connected, relaxed and alive. From that space sex can be spontaneous, because you've made your life and relationship sex-friendly.
Testimonials