Sex advice, sex tips and relationship advice
Published Monday, October 01, 2012
Download Audio: Observing Love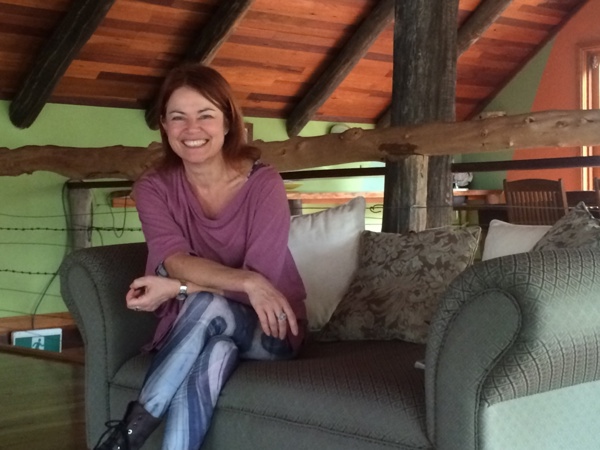 One of the great blessings of my work is that I observe love. Whether it's couples in private sessions or couples in workshops, I observe, and feel, the expression of their love and desire for each other. It's not something we see often in this society, and it is a very beautiful, inspiring thing.

I've written about two small case studies in my blogs this past month: You Can Make Love With A Kiss and Be Nice - It Works. Small, beautiful, examples of how when a couple come together with openness, honesty and respect, that is, with love, they can connect deeply and express their love physically, emotionally, even spiritually, with deep feeling and with gorgeous eroticism.

I saw this over the past weekend in my women's only retreat, Luscious Woman, in the Blue Mountains. It was the first retreat I've ever run, and it exceeded my expectations. It was, quite simply, beautiful. The beauty of the nature, the slowness of the pace, the space for personal reflection, allowed everyone to sink into themselves, to find the peace and strength as women to trust and open to their partners (which I hear they did on their return home...)
In five weeks, I'll be running my first ever LoveLife Couples Retreat in the same location. I'm now so much more excited about this, having seen what was possible with the women alone. Knowing how transformative the work with couples is in a consulting room or in a workshop, I can only imagine how much more wonderful it will be for the couples in a retreat environment.

It will be a weekend of Tantric lusciousness. Let me share a little more of my plans for this retreat, to entice you to be part of it:

The theme is The Art of Mindful Loving. For a start, as with all my work, it is completely classy and sleaze-free. There is no nudity, no actual sex, no need to share any more than you feel comfortable.

It will be a small group, no more than seven couples, so I'll be able to give you plenty of focused attention. A wonderful colleague of mine will also be there as Assisting Therapist (and House Mother). My luscious partner will also be assisting and will run the men's section when we do Secret Men's and Women's Business.

We'll start on Friday afternoon at 2pm and finish on Sunday afternoon at 5pm. (I've changed this timing from my earlier plans.) The retreat will be a series of two-hour sessions, with long breaks in-between for private time. You'll have goodie bags and hampers of delicacies to take with you on the breaks. There will be gourmet food provided by the brilliant caterer who fed us at the women's retreat. The accommodation is rustic and stylish, surrounded by the beauty of the bush (you might even see a quoll!).

I am so looking forward to observing more loving couples, and I hope you'll consider joining in as one of them!
Testimonials