Sex advice, sex tips and relationship advice
Published Monday, December 02, 2013
Download Audio: Planning for Pleasure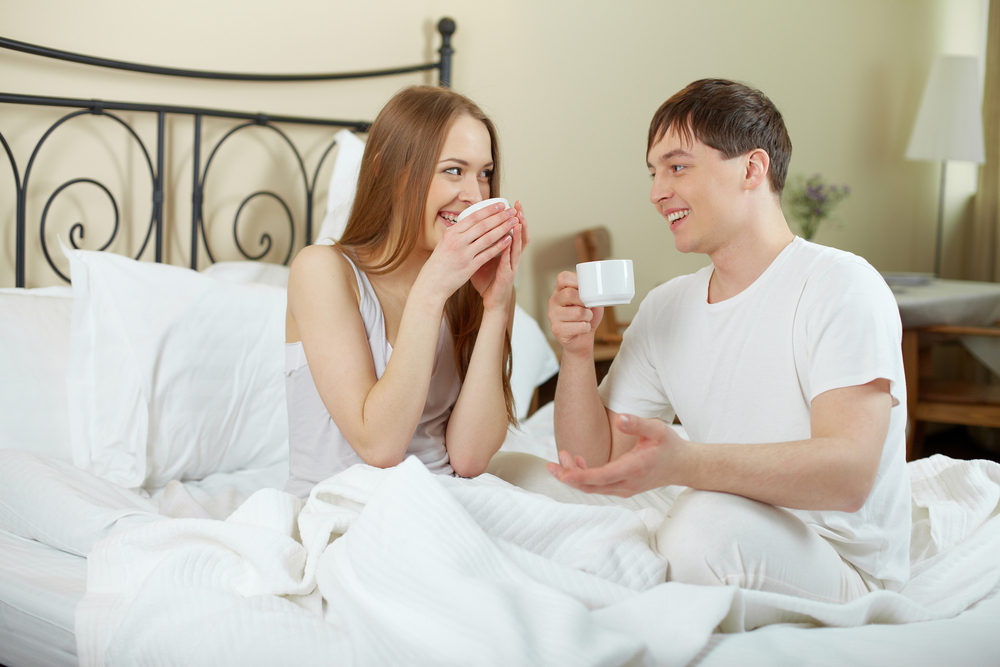 If you want a good night out, do you tend to plan it in advance or decide on the spur of the moment? If you're playing sport, do you have your trainings and matches planned in advance, or do you just play whenever the whim takes you (and hope that everyone else involved is interested and available too)?

I imagine you'd say in both cases that you plan in advance, that you schedule those enjoyable activities.

So why not schedule sex?
Planning ahead and creating the space in your busy lives for making love needn't be any less romantic or enjoyable than scheduling other pleasurable activities.
So for example:
If you know you like a lazy, sensual Sunday morning lie-in, then keep Sunday mornings free.
If Wednesday is the only day of the week when no-one in the family has evening activities so the kids can go to bed on time and you can have an 'early night', then make Wednesday your nooky night.
If you both have jobs where you've got flexibility of time, consider starting late or working from home on a Tuesday and spend some time in the bedroom.
If you go to the gym together after work on a Thursday and tend to come home feeling aroused, then have sex straightaway and have a late dinner.
If one of you plays golf on Saturdays and the other gets a day to themselves so the golf-player comes home looking and feeling refreshed and sexy and the other's feeling relaxed and sexy, then make Saturday evening your time for lovemaking.
Or whatever works in your life.
You can still have spontaneous sex as well. In fact you might be more likely to have spontaneous sex if you're having regular planned sex.
When you schedule sex you can make sure you create the time and space to ensure it's quality:
You make sure you keep Sunday mornings free, or go straight to the bedroom after gym, or cooperate to get the kids to bed on time so you're not too tired by the time you get to the bedroom.
You think about it earlier in the day, so it's on your mind and you can start to get in the mood. Anticipation can be wonderful for libido.
As part of the anticipation, you can get creative. You've got time to think about new things, ways to make it different and interesting and not the same old same old. This will depend on your stage of life of course - new parents might plan sex so as to get any at all, whereas empty-nesters might be planning the best use of their new-found freedom to reinvigorate their sex lives.
It's actually spontaneous sex that is more likely to be routine than sex you've put time and effort into preparing for. Think of it as "planning for pleasure" rather than "scheduling sex". Focus on the pleasure you're sharing, rather than on intercourse, otherwise the lower desire partner can feel pressured. As one client said, date-night-at-home turned into sex-night-whether-I-wanted-it-or-not. Create the conditions for quality lovemaking, rather than the expectation. It doesn't have to include 'sex', that is, genital activity, although it quite likely will.
Testimonials