Sex advice, sex tips and relationship advice
Published Saturday, January 04, 2020
Download Audio: Stocking Up Your Love Larder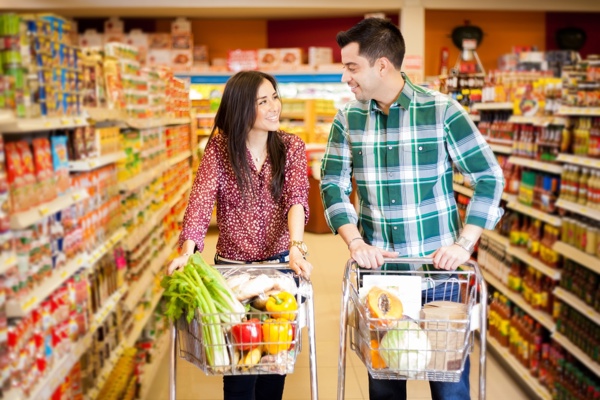 Good sex is like good food. If you want a good meal, you've got two choices.

1) Plan in advance: set a date, go through the recipe books, do the shopping, set time aside for the cooking, start work in a clean kitchen, enjoy the process of cooking, lay a beautiful table, plate the food up well - then you have an amazing meal.

Or, if you want a more 'spontaneous' good meal:

2) Have a well-stocked kitchen: plenty of good ingredients in the larder and all the right implements in the cupboards, plus have plenty of practice at throwing things together - then you grab all the right elements to put an amazing meal together at short notice.

It's the same with sex. If you want a really good encounter, you can:
1) Plan in advance: set aside some time, create a lovely environment, ensure you're not too tired, put some thought into what you might do - then you can have an amazing sexual encounter.

But if you want a more 'spontaneous' good sexual encounter:

2) Have a well-stocked 'love larder': so that you've got what it takes to move into a sexual encounter easily and smoothly.

So, what's required for a well-stocked "love larder"?

First - you've got to have a good connection. The two of you need to be getting on well, focusing on yourselves as lovers through positive small acts of loving kindness, with a yummy edge, throughout the day, and making sure you have some quality chill-out connecting time together for at least ten minutes every day.

Second - you've got to have the time. You can't be too rushed or too tired. So last thing at night is not a good idea. If it has to be in the evening, get to the bedroom as early as you can. Otherwise, focus on daytime, weekends (Sunday lie-ins are great) or have sex before dinner not after.

Third - you've got to have the space.You need a gorgeous bedroom - make it a boudoir. The more enticing your bedroom is, the easier it is relax into some gorgeous love-making, or hot and heavy shagging, or both - whatever takes your fancy at the time. You need to consider your Bedroom as a Sanctuary, a place away from the cares of the world, where you can leave all that behind and simply focus on the two of you.

Fourth - you need the right equipment.Everyone needs a comfortable bed, plenty of cushions, good music and soft lighting. Have on hand a bottle of lube, tissues or wet wipes and water. Then there are the additional items that will depend on your personal eroticism that you'll want to have close by: blindfolds, ties, vibrators or dildos, massage oil, ticklers or erotic storybooks. And you may want to have other items available, such as lingerie or dress-ups or other toys that you like to bring out now and again.

Five - you need the right attitude. It doesn't matter if you've got the connection, the time, the place and the goodies if you're allowing false or limiting beliefs to hold you back from letting go and playing. So if you've got "stuff", "issues" or beliefs around being "too old" or "the wrong appearance", or if you think that sex is about performance and "doing" things to the other person, if you can't receive or you can't give, if you've got fixed ideas about sexual roles, if you limit yourself with unnecessary views on what's sexually acceptable or not, or any number of other self-imposed limitations, then you're not going to have as much fun and pleasure (with all the associated health and wellbeing benefits) that you could. It's important that you approach sex with curiosity, lightness and playfulness.
Remember that sex is Playtime for Grown-Ups!

So, what's missing from your love larder? What can you do individually and as a couple to stock it up?
Testimonials