Sex advice, sex tips and relationship advice
Published Sunday, January 08, 2023
Download Audio: We All Need To "Come Out" To Our Unique Sexuality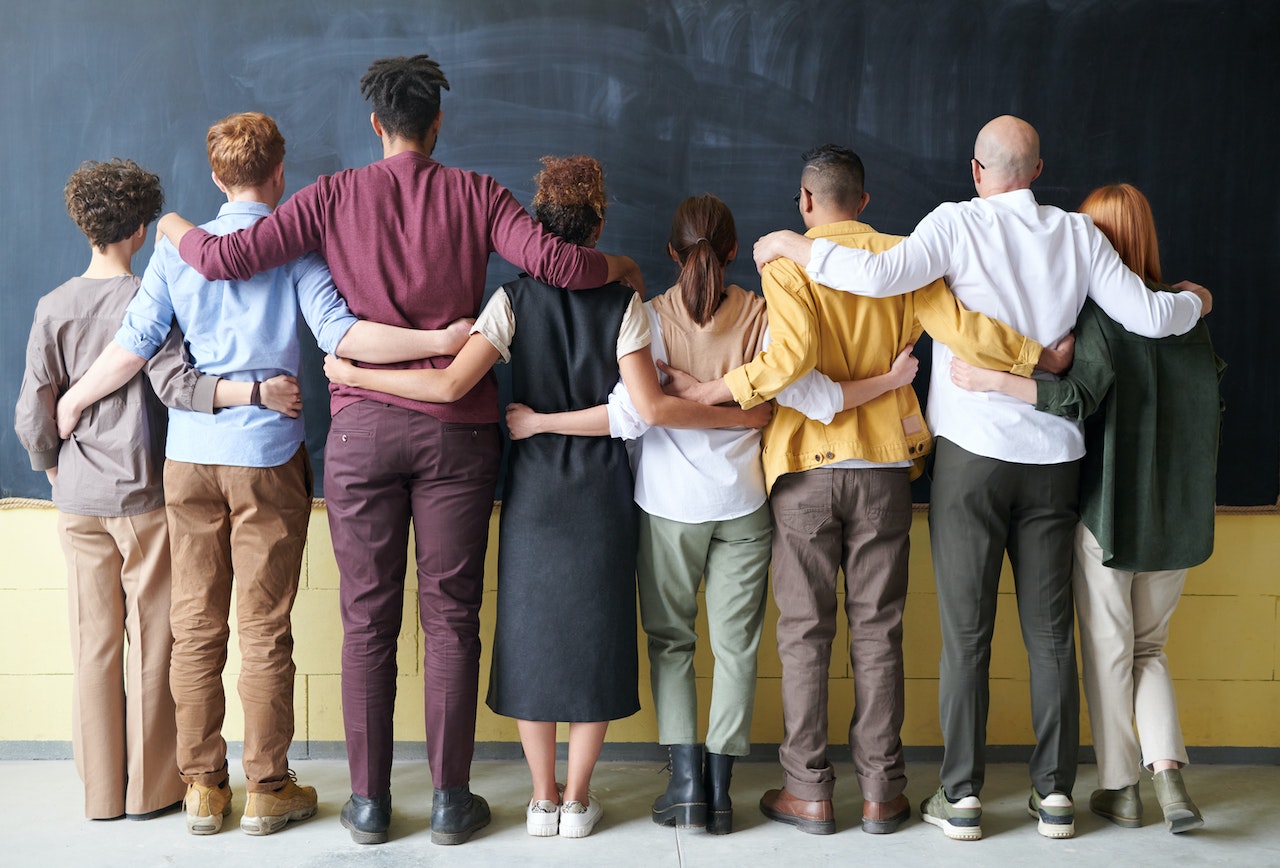 There's a belief that only queer people need to come out. It's as if heterosexual is the default, so there's no need for heterosexuals to examine their sexuality.

Even if you are LGBTQI+, coming out is often more about your sexual orientation, which is who you are attracted to, or your gender identity, which is what your internal sense of your gender is, and less about who you really are as a sexual being.

When it comes to who you are as a sexual being, well, that's a totally individual thing. There are eight billion sexual identities on this planet, as we all have a unique sexual identity.

And that sexual identity is not a static thing, it changes and evolves over your lifetime. Who are you as a sexual being at 18 is going to be different at 80. Who you are as a sexual being when you have babies and toddlers is going to be different to when you're an empty nester. Who you are as a sexual being at the start of a relationship is going to be different to who you are fifteen years into a relationship. Importantly, no stage is better or 'more sexual' than another, it's just different.

At least, it is if you are actively engaged with the concept of who you are as a sexual being, rather just being in default mode. Default mode is when you are simply responsive to what comes to you, either in terms of what happens to be going on in your body, or in terms of what your partner is or isn't presenting to you. And much of this will be based on a lack of quality sexual understanding but rather a whole lot of myths around what it is to be 'sexual' or not.

To be actively engaged in your sexuality is to really pay attention to what is right for you, both in general and in the moment. And you need to be equally aware of your partner's sexuality, both in general and in the moment.

And while much of that is to do with behaviours, what you like to do or don't like to do, it's actually way more subtle and layered than that. What style of sexuality do you prefer – more playful, more sensual, more raunchy? What about the pacing – faster, slower? How do you like it at different stages of a sexual encounter, particularly in the lead-up? What even is a lead-up for you? How about time of day? What you've eaten? What kind of atmosphere? What do you need to not be distracted, to not be tired, to feel connected? How do you need your relationship to be? How do you know when you're done? What do you like to do or not do afterwards? How is your sexuality different during the week versus on weekends, when you're on holidays versus work weeks? How frequently do you tend to want to engage sexually and how do you like to relate in between? What even is 'sex' to you and why do you do it?

All these questions and more are so important to clarifying who you are as a sexual being. You might like to go through the questions above alone or with your partner. Consider how you might have answered differently in the past and how you might answer in the future. You'll probably find that your discussion ranges wider than these questions alone. You might find yourself identifying beliefs that may or may not be helpful, events from your past that have affected how you see yourself as a sexual being either positively or negatively. You might find you've made assumptions about yourself and very likely you've made assumptions about your partner if you have one.

This process will highlight and clear negative energies around shame, guilt, fear, compulsion, entitlement, sadness, trauma, and through that will enhance positive energies of pleasure, connection, joy, bliss, zest, contentedness. And you will also examine your lifestyle to make changes to enhance the good and remove the bad. It's a fascinating and wonderful process.

Try it on your own, and if you find you'd like some support, see me or my colleagues at the LoveLife Clinic, do one of my online courses, or attend one of my wonderful retreats!
Testimonials