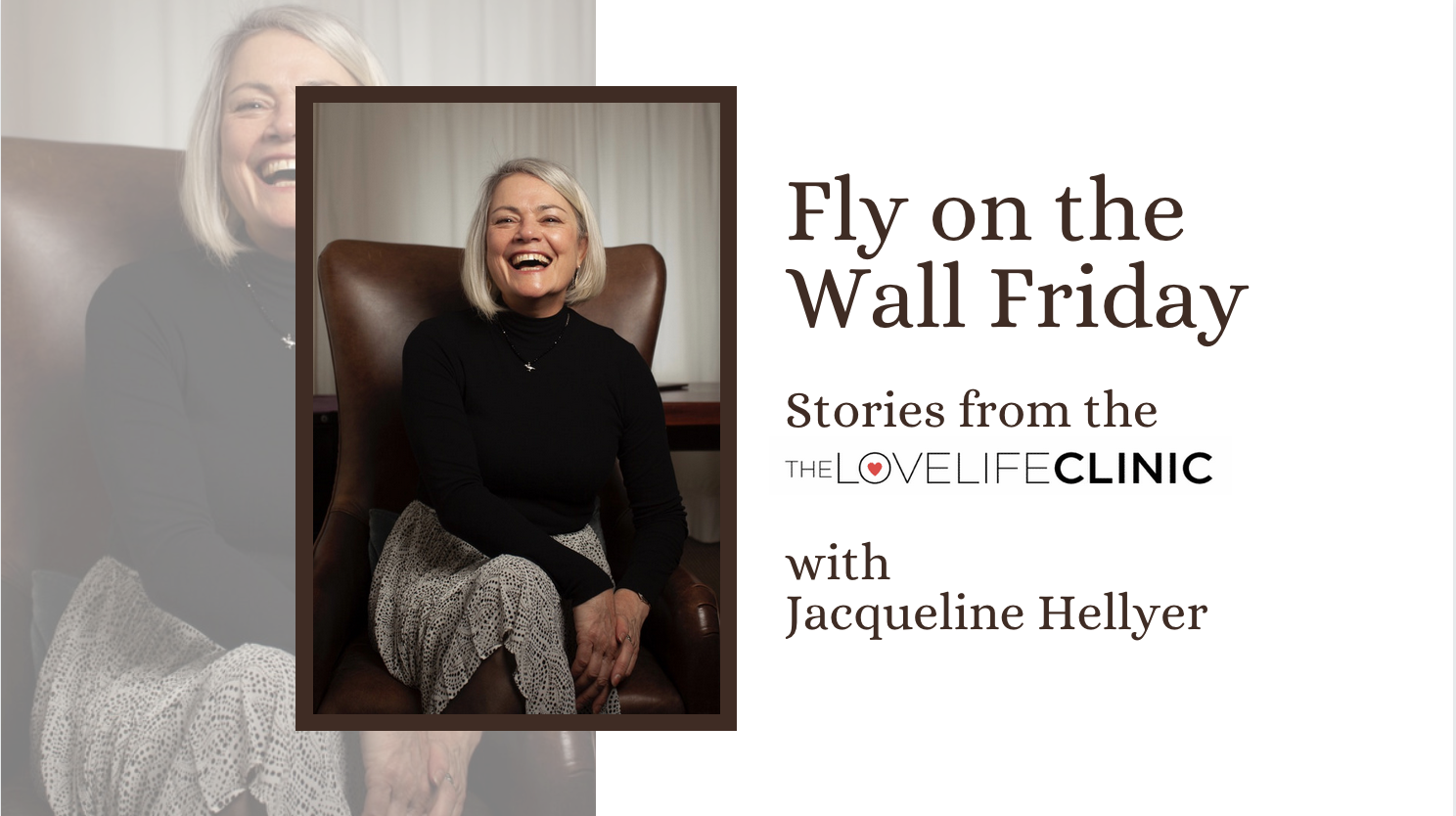 What happens in a sex and relationship therapy clinic? What cases are discussed? What insights are uncovered?
Well, now you can be a 'fly on the wall' with my new video series - Fly on the Wall Friday!
In this series I reflect on cases I've seen through the week at the LoveLife Clinic and share insights from them, to inspire you in your own love life.
The first seven episodes in the series are:
1. The Case of the Missing Partners
In episode one I compare two cases where two men were sent to me by their wives to 'fix' their sexual problems. The outcome was very different in each case, depending on the attitude of the wives...
2. The Case of the Missing Libido
In episode two I discuss the case of one partner of a same-sex female couple who, like so many clients I see, had 'lost her libido'. In solving this case, we look at issues like: what is libido, how arousal does not equal desire, and the difference between spontaneous and responsive arousal.
3. The Case of the Disembodied Clients
In episode three I discuss two cases of clients who weren't 'in their body' and therefore weren't engaged with their sexuality. In solving these cases we look at the two types of disconnection -... read more