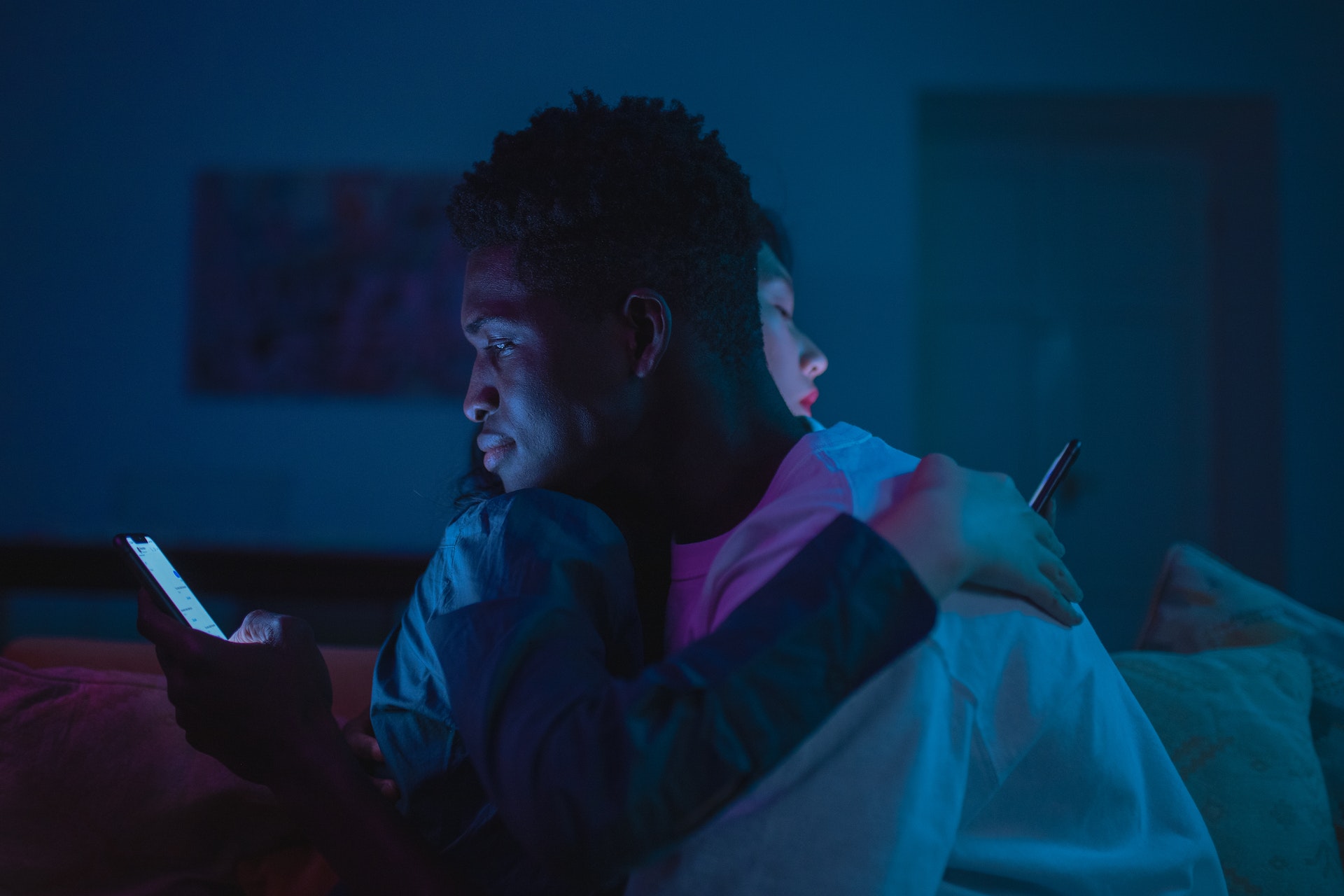 Some clients confessed to me recently that their bedroom activity has become sitting in bed on their phones "like two passengers in business class". Each in their own little world and no connection between them at all. It's pretty dire.
Sadly though, it's so common. If there's one issue that comes up over and over again in sessions, it's phone use. They are so enticing, so readily accessible, and so utterly absorbing.
When you're on your phone, you're not with your partner. Your consciousness has been sucked into that alternate reality, you are not here and now, you are there.
Now of course phones are amazing technology and incredibly beneficial when you engage with them in an active manner. The problem is when you passively lose yourself in them. There's none of you left here. Active engagement with phones is good, part of you is aware of what you are doing and is making conscious choices about how to engage and how long to engage. Passive engagement is a zombie-like absorption into another dimension where there's little conscious control of what you're doing and how long you're there for.
There are three impacts on your relationship when you don't manage your phone use well:
As an individual you're not getting proper relaxation...

read more