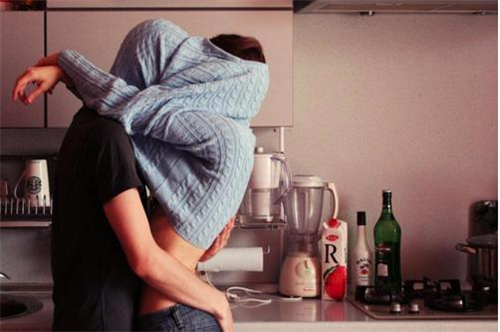 Adult shops these days can be classy, tasteful, staffed by friendly well-informed assistants, full of a huge range of products to titillate and pleasure. They're great.

But you know what? You can find a whole heap of stuff in your own home that you can bring into the bedroom to augment your love play.

Come, let's look around your house to see what goodies we can find…
In the Kitchen
Let's start in the kitchen.
You can find some great implements for sensation play here. What can you see that you could run over your partner's skin? Forks are fabulous. Other pronged implements such as a spaghetti ladle, skewers, (blunt) knives. Experiment with the sharpness, it can be quite delightful (or not, in which case don't). Or something smooth perhaps? Try the back of spoons of different sizes, ladle or teaspoon. Warm them up in hot water to add the element of heat for some temperature play.*
On the subject of temperature play, you can't go past ice for thrilling sensation - run it over your partner's skin, hold it in particularly sensitive spots, make your mouth cold with it then lick, kiss or suck various parts of your partner's body. (Random tip, run an...
read more